Bookish Osmosis is happening . . .
 But, WAIT:  do I have the right word?
os·mo·sis  
äzˈmōsəs,äsˈmōsəs/  
Gradual or unconscious assimilation … ideas, knowledge, etc …:
"What she knows of the blue-blood set 

she learned not through birthright, 

not even through wealth, but  through osmosis."
A subtle or gradual absorption or mingling: 
"

He 

never

 

studies

 

but

 

seems

 

to

 

learn

 

by

 

osmosis."  
Informally, "osmosis" … information or concepts come to a person without conscious effort:
"Living

 

in

 Paris, 

he

 

learned

 

French

 

slang

 

by

 

osmosis."
Yes.  I have the right word, osmosis.  Bookish osmosis brings words, ideas, sentences into the heart and mind, from books, held close (my theory).  I am nudged in my psyche and my passion, when I think of writers who may have experienced bookish osmosis:  Annie Proulx, Anton Chekov, Ray Bradbury, Ernest Hemingway, Daniel Silva, Maya Angelou, Tim Cahill, John le Carre, CS Lewis, William Blake, Brad Thor, Douglas Adams, Nelson Demille, Craig Johnson, Vince Flynn …  and Keith Richards; George Orwell; Anthony Burgess (see photos, below).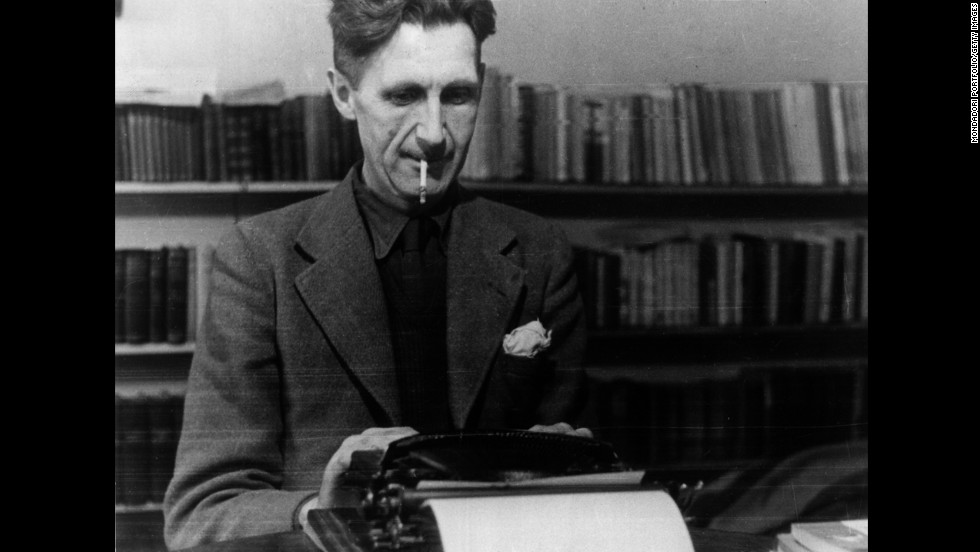 My "book-

eyes" are bigger than the hours of the day.  My desire for good books, transcendent characters, kick-ass plots, great stories, goes beyond what is realistic.  

And that, my fellow bloggers, is why I am holding out for bookish osmosis.